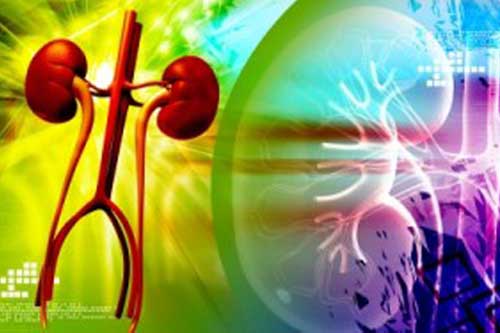 What is organ donation?
It's the gift of an organ to help someone who needs a transplant. The generosity of donors and their families enables over 3,000 people in the UK every year to take on a new lease of life.
Who can donate?
Everyone irrespective of age or health and who is considered legally competent can join the NHS Organ Donor Register. Joining the Register expresses a wish to help others by donating organs for use in transplantation after death but importantly, joining the Register also is a way to give legal consent or authorisation for donation to take place. There is no upper age limit for joining the register and recording your wish to be a donor. It is the donor's physical condition, not age, which is the deciding factor for most donations.
What can be donated as a deceased donor?
Heart, lungs, liver, pancreas, small bowels, kidney are used for transplantation and for research (if the organ not suitable for transplantation). Other organs and tissues may be used for research but permission from the family will have to be sort.
Are there any cultural or religious barriers to donating?
No, none of the major religions in the UK object to organ and tissue donation and transplantation. If you have any doubts, you should discuss them with your spiritual or religious adviser.
Do I need to carry a donor card if I join the register?
No it's not necessary. However many people like to keep one to remind themselves or their family and friends about their decision to join the register.
Can I be a donor if I have an existing medical condition?
Yes, in most circumstances. Having a medical condition does not necessarily prevent a person from becoming an organ or tissue donor. The decision about whether some or all organs or tissue are suitable for transplant is made by a healthcare professional, taking into account your medical history. However a person cannot become an organ or tissue donor if they have been diagnosed with HIV or have, or are suspected of having CJD.
Why we are encouraging greater involvement from the BAME community
Organs are matched by blood group and tissue type (for kidney transplants) and the best-matched transplants have the best outcome. Patients from the same ethnic group are more likely to be a close match. Currently there is a massive shortage of Black, Asian and Minority Ethnic (BAME) organ donors so therefore many from these communities wait several years longer for a transplant than the general population. Additionally due to a variety of reasons BAME residents are three times more likely to require an organ transplant. However successful transplants are carried out between people from different ethnic groups wherever the matching criteria are met.
Can my family override my wishes to donate?
Grieving relatives sometimes overrule the wishes of patients who have signed the organ donor register – although this usually happens when families are not aware of a loved one's wishes.
What is living organ donation?
By offering a kidney, lobe of a lung, portion of the liver, pancreas, or intestine, living donors offer their loved one or friend an alternative to waiting on the national transplant waiting list for an organ from a deceased donor.
Is there any health risks associated with being a living donor?
Although living kidney donation is associated with a very small risk of death (like in any kind of operation), a very large majority of live donors will quickly recover from the operation. Evidence is available that long-term health is not affected by kidney donation and this is one reason why the UK renal community is keen to increase the number of living donors.
Can I be sure doctors will try to save me if I am registered as a potential organ donor?
Yes. Health professionals have a duty of care to try and save life first. If, despite their efforts, the patient dies, organ and tissue donation can then be considered and a completely different team of donation and transplant specialists would be called in.
Can I agree to donate some organs or tissue and not others?
Yes. You can specify which organs you would wish to donate. Simply tick the appropriate boxes on the NHS Organ Donor Register form or on the donor card, and let those close to you know what you have decided.
Could organs or tissues that are removed for transplant be used for research purposes?
Organs and tissue that cannot be used for transplant will only be used for medical or scientific research purposes if specific permission has been obtained from your family.