BECOMING A LIVING DONOR – THE PROCESS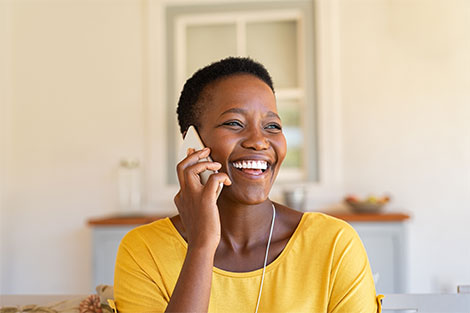 Introducing Our New Telephone Buddy Service

This is a new scheme offered by GOLD to support Black people living with Chronic Kidney Disease (CKD) and potential living donors with the aim of benefiting them from talking with Black living donors or Black transplant recipients about living kidney donation.
Our Mission
We're on a mission to get the Black community talking about living kidney donation, because a simple chat with a peer phone buddy is a good way to find out more about living donation and could make the difference between a transplant first or dialysis.
How Will It Help?
The new scheme is designed to make it easier for Black patients with CKD to ask loved ones to consider becoming living kidney donors. They will have the opportunity to speak with a trained peer phone buddy who has lived experience of living kidney donation from a Black perspective and could motivate them to talk with family and friends.
The peer phone buddy scheme is also extended to family members and friends who have come forward as potential living donors and want to speak with a peer phone buddy about the living donor process and what living with one kidney is like.
Who Are Peer Phone Buddies?
Phone buddies are Black living kidney donors and Black transplant recipients from across the UK trained to provide confidential, friendly phone support and offer practical advice and information. They will also signpost you to other services you may need. Phone buddies will call you regularly at a mutually agreed time so you'll get to know one another. We use a matching process to try and find someone suitable for you. Phone buddies do not provide medical or clinical advice.
Benefits of the Scheme
Empowering Black kidney patients to talk to their family and friends could inspire them to come forward as potential donors, the additional benefit of which could be a pre-emptive transplant. Research shows that kidney transplants can greatly extend life expectancy compared to dialysis.
Talking with a peer phone buddy as a potential donor, listening to their stories or just having support on your living donor journey can make a world of difference to your experience and well-being.
To Register
If you would like to register for the scheme, please complete the online application form here.
or email Buddy@giftoflivingdonation.co.uk